Southern Sweetness
Contributor
Crowd Pleaser
Joined

Jan 12, 2016
Messages

15,881
Reaction score

41,250
Points

1,788
Location
Gender

Female
The Wednesday Twist!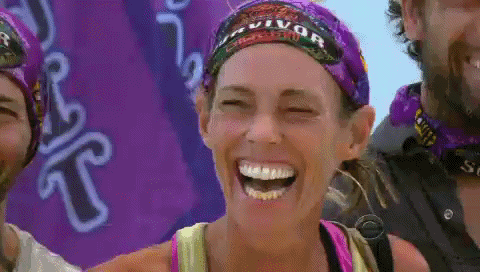 We've had some people killing it! We've also had some slackers who haven't turned in any answers. Time to trim down this competition!
These top 11 players will be advancing!
@MerryLou
- 15 points
@Tigerpants
- 15 points
@Jerami
- 15 points
@Lepi
-15 points
@coffeeowl
- 9 points
@Jaded
- 7 points
@<Gucci>
- 6 points
@Maria Tortilla
- 6 points
@Zuk011
- 5 points
@Kessikitty
- 4 points
@Krikket
- 3 points
Your task for today will be
PAIRING OFF​
That's right, the only thing you have to do is
partner up with someone from this list of 11
. Rules are:
One partner from the two must post the two names of their pair in this thread by

Wednesday June 15 by 11:59 pm (thread change today)

. Ex: If MerryLou and Tigerpants partner, one of them would need to come in and post that they are paired up for tomorrow's challenge.
It can only be partners of two. No groups of 3 or more.

If your name isn't posted, you will not be moving on to the task for tomorrow.


Since there are 11 players, only 10 will be able to play tomorrow in pairs

. This means one player will be eliminated today, due to lack of partner for tomorrow's task.
Tomorrow's task will still be naming tunes, but will be several different songs, with different ranges of difficulty.
You and your partner tomorrow will be
COMPETING AGAINST
each other. Which ever of you get the most answers correct from
TOMORROW'S
list will nudge the other one out of the competition. The
top 5
will continue on to the final task on Friday. The points that you earn tomorrow will be added to the points you've already accumulated during the week.
Get to partnering!